When You Live and you go to a System of a Down concert
On the 2nd July I went to my first System of a down concert, for real, I've been dreaming about it for a long long time but they never seem to be coming to where I am. But, I got my chance and here are my 2 cents on it, detailed part by part.
Ticket Price
61,15 EUR – sitting place right above the stage – Limited sight
Location
The TUI Arena Hannover was the perfect location for the System of a down concert, it was Huge, capable of holding a concert for around 14.000 people, which I think came pretty close to the number of people watching and dancing to SOAD this night. You could get normal tickets to stand with the crowd or sit tickets to enjoy the view.
The arena itself had all kinds of options available to eat and drink, you could find from the usual hot dogs, pizza and nachos up to fish and Chinese food, and the prices were really ok, meaning it all costed from 3 to 6 EUR. The drinks were as always a bit more expensive, but not unconventional for a concert in Germany, a 0'4L beer was 4,50EUR, plus the 1EUR Pfand (which is the returning policy here, you get the euro back once you bring the cup to the counter), and as I can remember soft drinks were around the same price. They also had a bunch of security and a smoking area where you could hang out in the sun if you were to early for the concert. I was extremely happy with the choice of location!
Opening Act
SOAD had an opening act which I can't remember the name and surprisingly cannot find any information about, I've tried my best. I only remember they were brutal, with amazing screams and were giving their best to warm up the crow for what was to come!
Setlist
My favorite part of this concert was the set list which was composed by all the music I can remember from my teenie years. It wasn't hard to guess, as SOAD hasn't released a new album since 2005 as the vocalist and speed screamer as I like to call him, Serj Tankian decided to go solo for a while. They started with an old friend of ours the intro to Soldier Side, passing throught Suite-Pee, Prision Song,Violent Pornography and many more but leaving the best for last finishing up with B.Y.O.B, Roulette, Toxicity and Sugar, ensuring the feeling of satisfaction of all parts once they left the stage.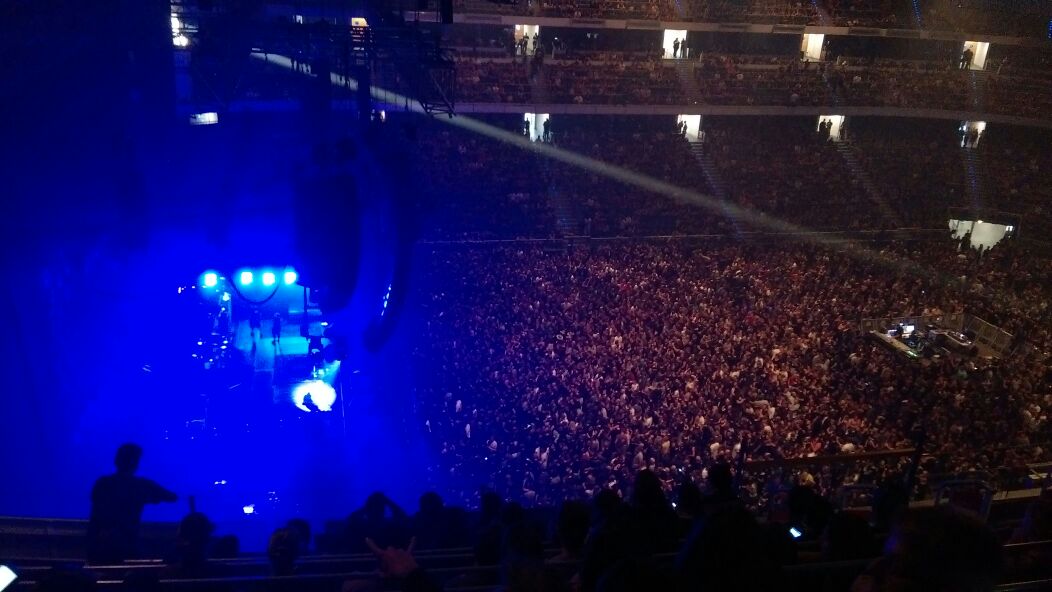 The complete setlist:
Soldier Side – Intro

Suite-Pee

Prison Song

Violent Pornography

Aerials

Mind 

(intro only)

Mr. Jack

DDevil

Needles

Deer Dance

Radio/Video

Hypnotize

Dreaming 

(middle breakdown only)

Pictures

Highway Song

Darts

Bounce

Suggestions

Psycho 

(with "Physical" by Olivia Newton-John intro)

Chop Suey!

Lost in Hollywood

Question!

Lonely Day

Kill Rock 'n Roll

B.Y.O.B.

Roulette

Toxicity

Sugar
Concert
A 100 minutes of pure excitement, is the best I can come up with to explain this concert. From the moment SOAD touched the stage until the moment they left, there was no second the crowd stopped. Although the music makes most of the job, in this case, the presence of the band was amazing. I personally like it more when they interact with the public, but apart from some "Thank you"s and "let's get this party moving" there was not much interaction from the band with the public but, still, they killed it!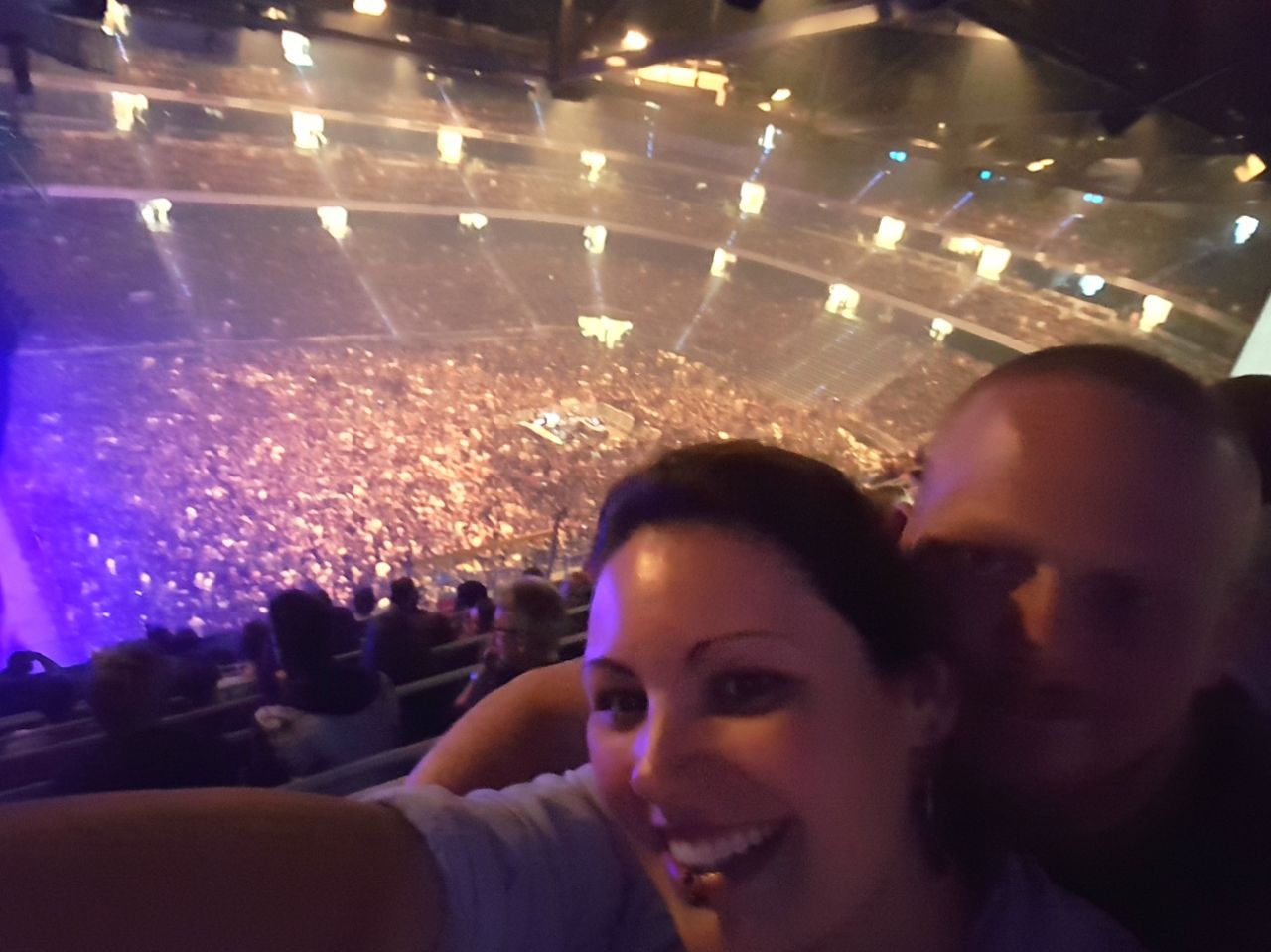 It was the first I had a sitting ticket and I was not convinced it was a good idea as I am normally the one in the crow dancing and jumping and screaming. The place was not perfect, but I was not disappointed, from up there you could see every single head moving in the crowd. I had the feeling I was part of the band seeing the excitement of the people jumping around to my songs and every word that came out of my mouth. Made me feel like a Rock Star!
If you liked this review and it made you want to see their next concert, check SOADs tour dates here.