When you live and you travel…
Finally the post about the last destination of our Road Trip is here! Danzig or Gdańsk in Poland, was our last stop during our Road Trip in 2016 (sad tears running from my eyes). The place where the second world war began, is now an beautiful little city with loads of history, glamour and amber. Follow this post to know more and more about it.
Danzig
We travelled from Vilnius to Danzig in around 8 hours with the car, but you have to be careful not to enter the Russian province, Kaliningrado, if you don't have a visa. Also remember to fill the tank before you leave Lithuania, because it is way cheaper.
Poland is the only country on our trip where they don't have euros, so you will have to exchange money to Złotys, around 4,30 to 1 EUR. There are places where you can do the exchange without paying a fee. But, only exchange the necessary if you are leaving the country after, like we did, otherwise you will be left with a lot of Złotys that will not be worth the exchange tax back to euros or dollars.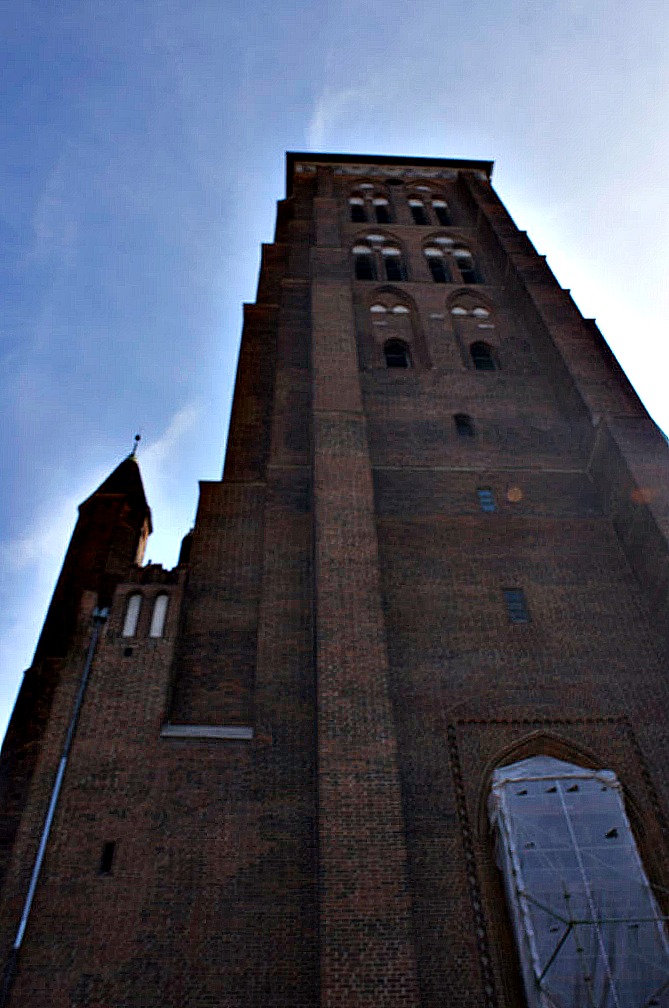 There are a lot of places you can pay with card, but if you want to leave a tip to the waitress at the restaurant, give your free tour guide a tip or even just buy an ice cream or post card, you will need money. Oh! don't forget to adjust your clocks to the time if you are coming from Lithuania like us.
We stayed at the cutest hostel called Happy 7 hostels and Appartments. For 2 nights, including breakfast and a welcome beer at the bar across the street, we paid 278 zł (around 63EUR). The rooms are amazing, filled with IKEA furniture and hipster decorations and the shower was the best! The staff was super friendly, the location was perfect and the breakfast more than enough.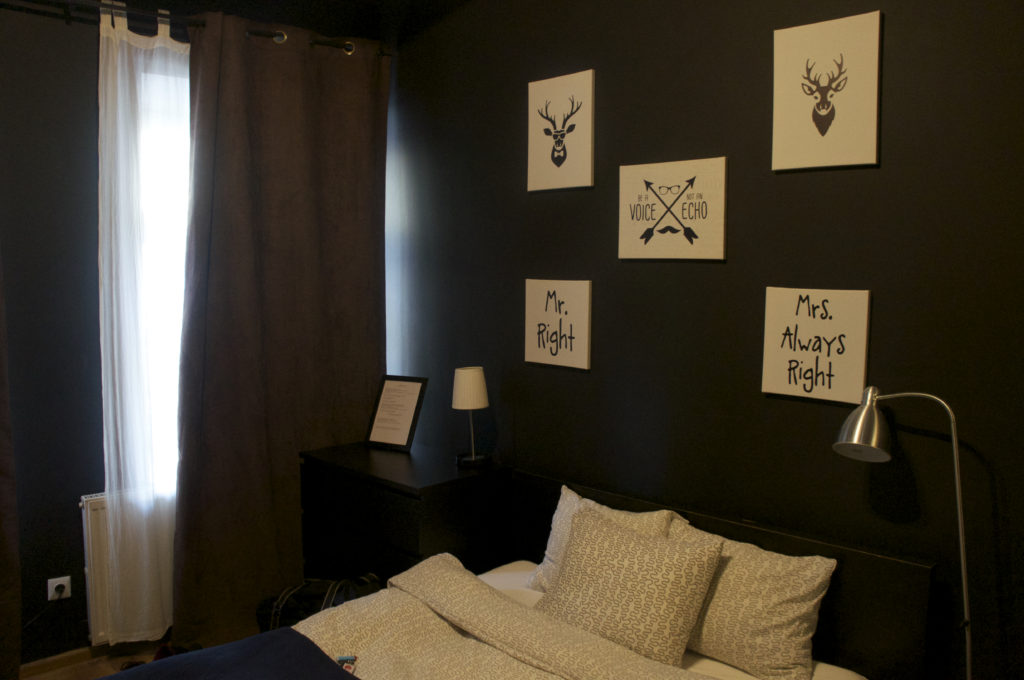 The city of Gdańsk or Danzig, has a vast history trying to reach its independence as we found out on our Free Walking Tour. The architecture is really similar to Amsterdam: long buildings with straight entrances. The shield of the city consists of a golden crown at the top, two silver crosses and two lions, one of each has the legs open showing everything he owns, which shows exactly the motto of the city: nec temere nec timide – neither unconscious nor fearful, or something like, come and get it!
Amber is also a big part of the commerce of Danzig. This small, normally yellowish gemstone can apperently be used for a lot of purposes, from jewelry to tea and medicine. You can find a lot of small shops that sell it, specially on one litle street calle Mariacka Street (ulica Mariacka).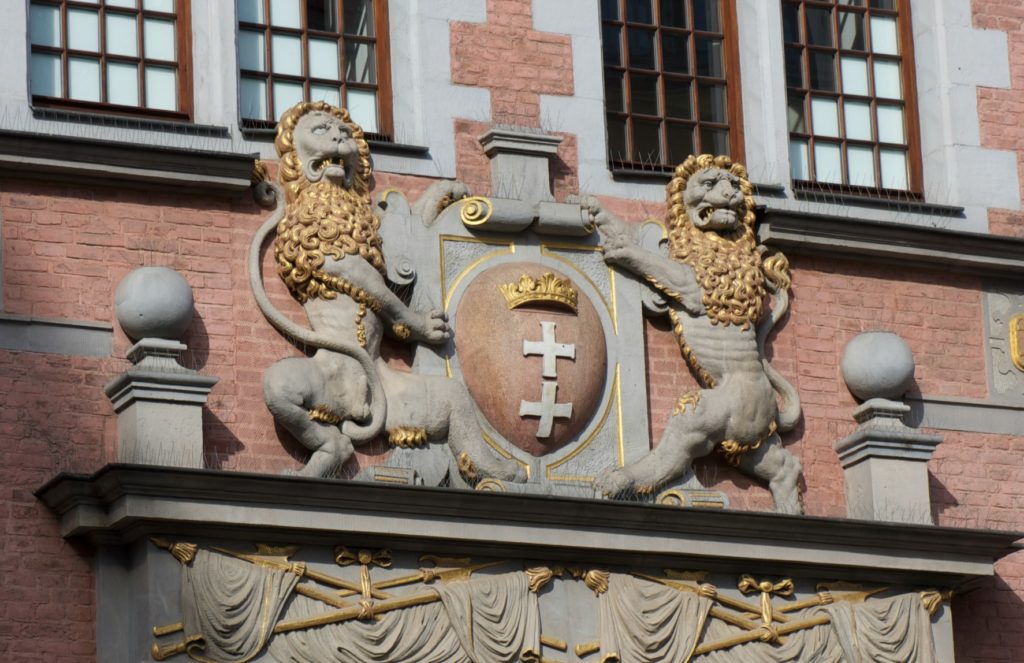 Beer is also really big in Poland. There are loads of types and specially small breweries that make their own amazing craft beer. The prices for eating and drinking are not the cheapest, but really ok. For example you can find an ice cream on the street for around 1 EUR or eat at a restaurant (a burger or so with drink) for around 15 EUR. Of course you will pay more if you go the the turistic places.
Danzig also has its own liquor: The Danziger Goldwasser, a herbal and spicy alcohol sort that has been produced since 1598 in the city. The most amazing characteristic of this liquor is small flakes of 22 or 23 karat gold suspended in it. Worth a try 😉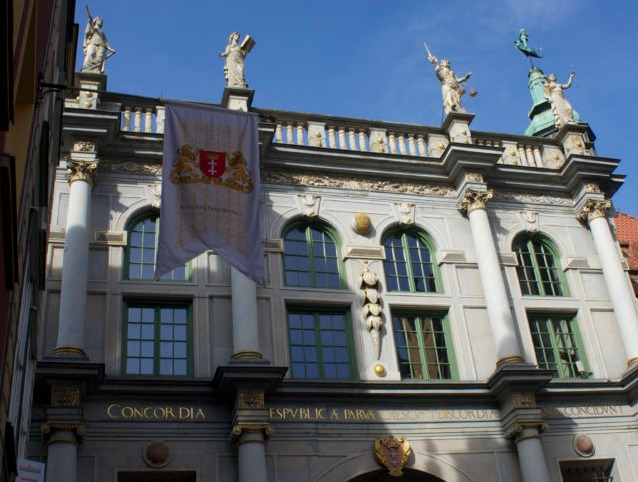 Our time in Gdańsk was short but amazing and we had a lot of luck with the weather. It was fresh but sunny! We then left, after 10 days of travelling and discovering such amazing places, to finally go home.
The ride was long, but we stoped for a Ketwurst (a type of hotdog with a special bread not cut and a sausage that is just introduced in it with ketchup or so. You can choose from a variety of sausages) and enjoyed the ride until the very last minute.
This was one of the many adventures I've had in 2016, get ready to know all about the others and of course 2017 is not gonna be different! This year I am taking in overseas 😉