This has to be one of my favorite recipes of all times! It is easy, fast and it sounds healthier because, well, there are carrots on it, and carrots are vegetables!
With that said, I found out that this recipe is a Brazilian version of it, and the original one (at least here in Germany) is completely different. Our is completely done on a blender!
So I am looking forward to see what you think about my own, special Carrot cake covered with Brigadeiro.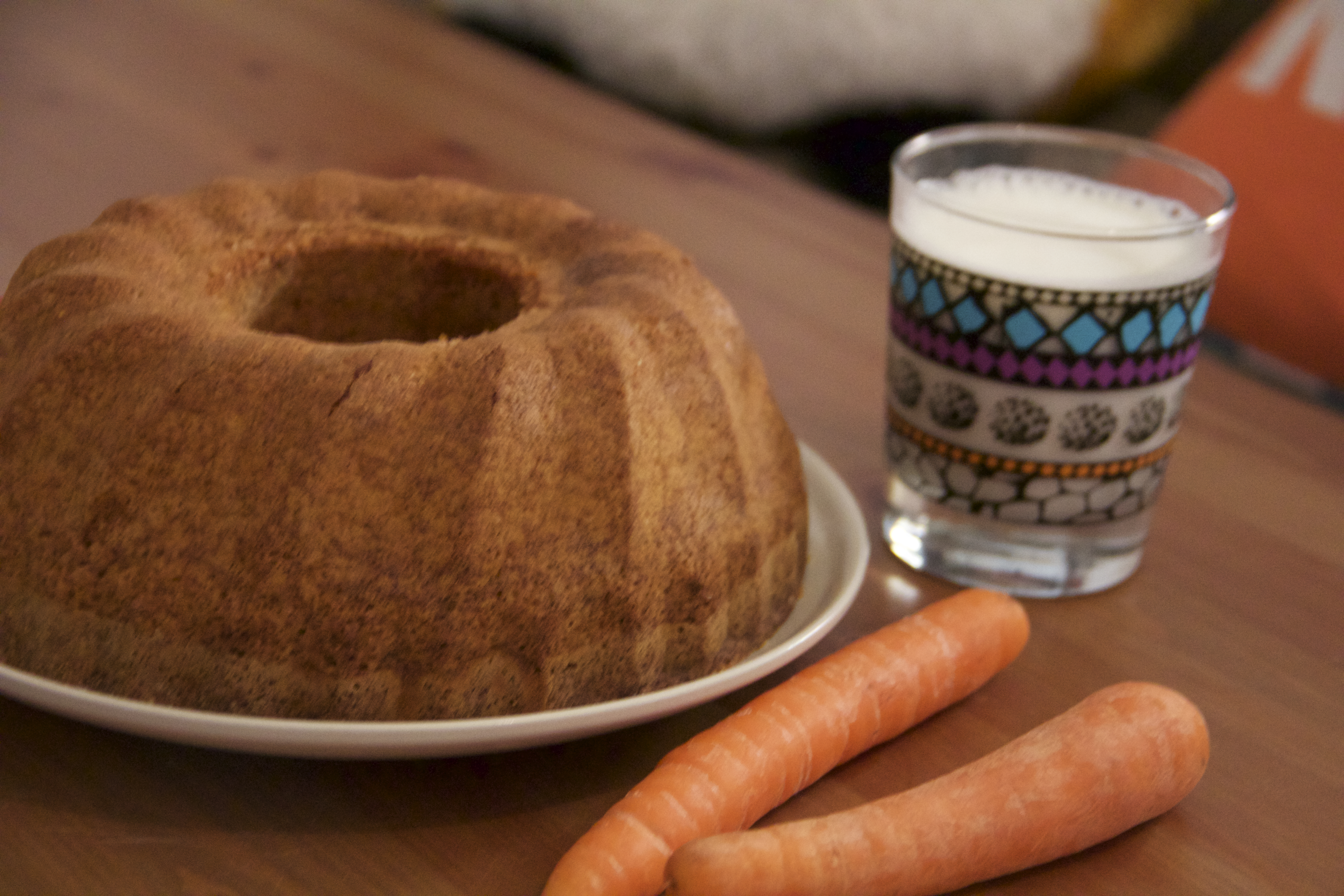 You will need:
| | |
| --- | --- |
| 3 medium Carrots | 2 cups of Flour |
| 3 large Eggs | 2 cups of Sugar |
| ½ cup Vegetable oil | 1 tsp. of Baking soda |
* You will also need a bit of butter and flours or greasing spray for your form.
How to:
Preheat your oven to 180°C;

Mix the peeled and chopped carrots, eggs, vegetable oil and sugar in the blender until it forms a smooth dough with no chunks;

In a bowl mix the flour and baking soda and add the dough from the blender

Stir it until well combined. Make sure there are no small chunks missing.

Drop the dough into a greased form and bake for around 30/ 40 min or until you insert a toothpick on your carrot cake and it comes out clean.

Let it sit for a while and cool down.

Cover it with brigadeiro or any sort of chocolate icing you like.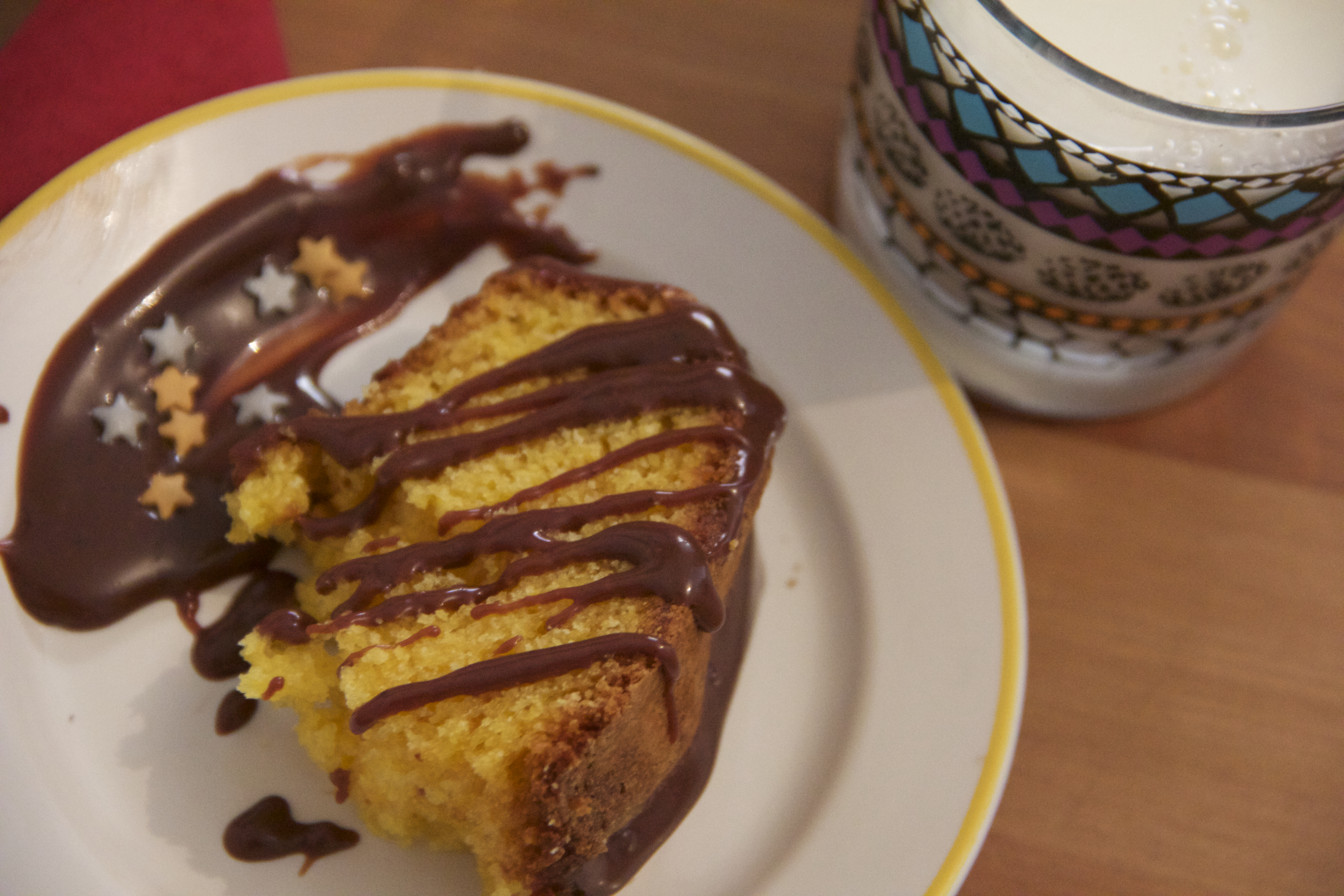 Extra Tip
For a nice icing you can just mix ½ a cup sugar + ½ chocolate powder + 1 tsp. of butter in a pan and cook it until all is combined. It tastes like perfection if you pour it warm on the cake.
Now it is time for you to try it! Have you ever had carrot cake before? Did you love it? Let me see your creations on Instagram adding the #whenyouliveandyoubake and #whenyouliveandyoucook and tag me @whenyoulive.blog