Wow Wow Wow Wow Wow!!! What a fucking amazing concert! I've been waiting for one like this since Volbeat last year! It had everything! Great Atmosphere, amazing crowd, fireworks, a walk through the people in a huge Plastic ball, loads of laughter, joy and none less than DEICHKIND and a surprise comeback from DIE ÄRZTE.
Date:  09.06.2018
Price:  42,50 €
Location: Waldbühne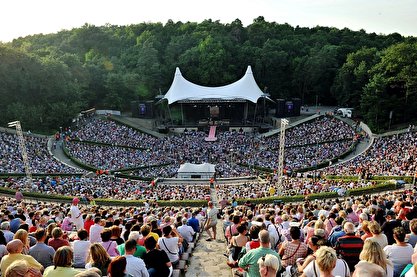 Overall score  

♠

♠

♠♠♠

Beverages and food 

$$$$$

Sound 

♥♥♥♥♥

Separated smoking area YES /

NO

Public transportation access 

YES

/ NO
Capacity 

22.000 people
 Support acts
Beatsteaks - Yours Tour 2018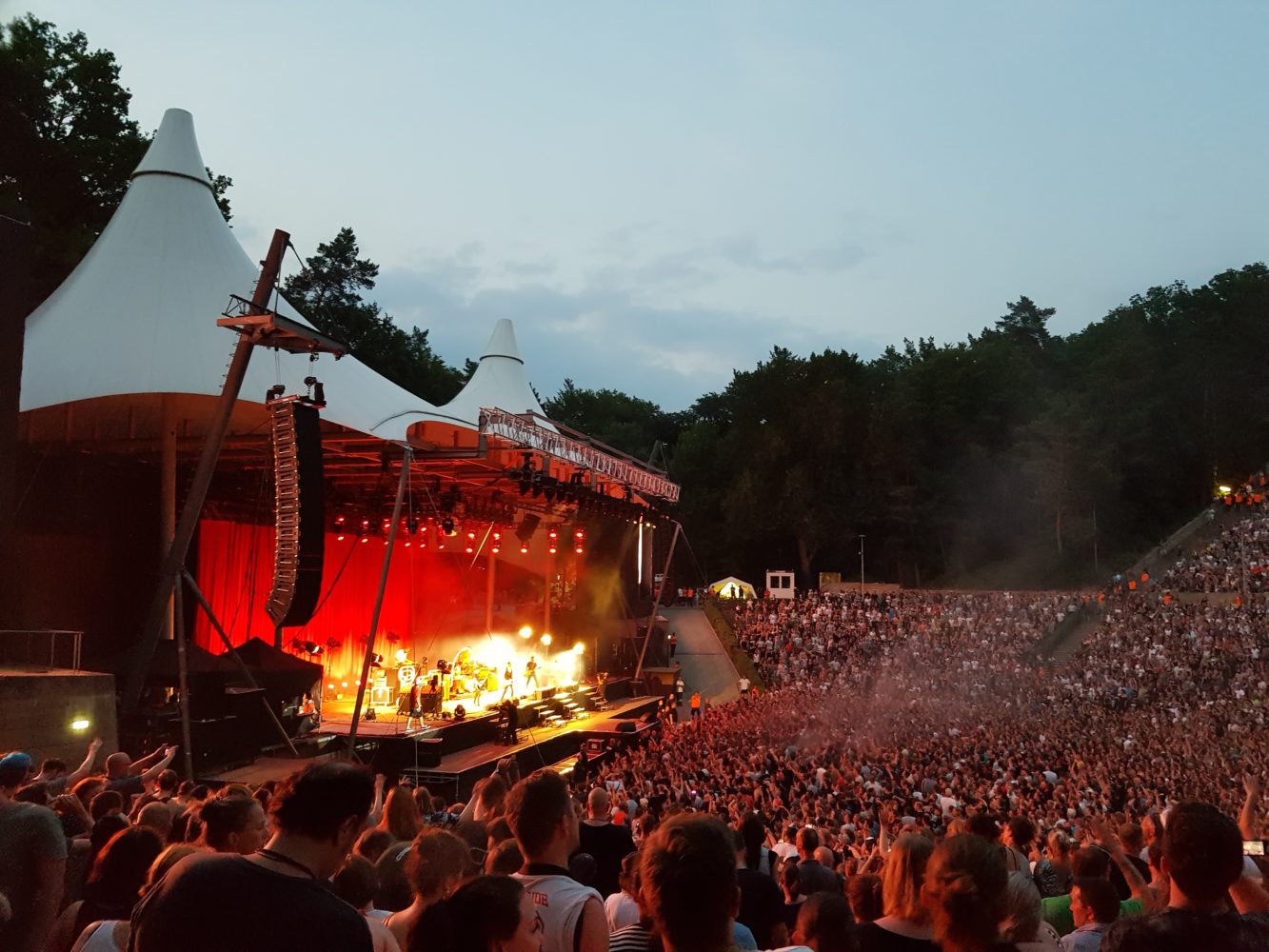 Yours



Hello Joe



Hand in Hand



Automatic



DNA



Monster



Fever


9. Frieda und die Bomben
10. Cut Off the Top
11. I don't Care as Long as You Sing 
12. Hurra – Die Ärzte
13. Schrei nach Liebe – Die Ärzte
14. Let Me In
15. Sabotage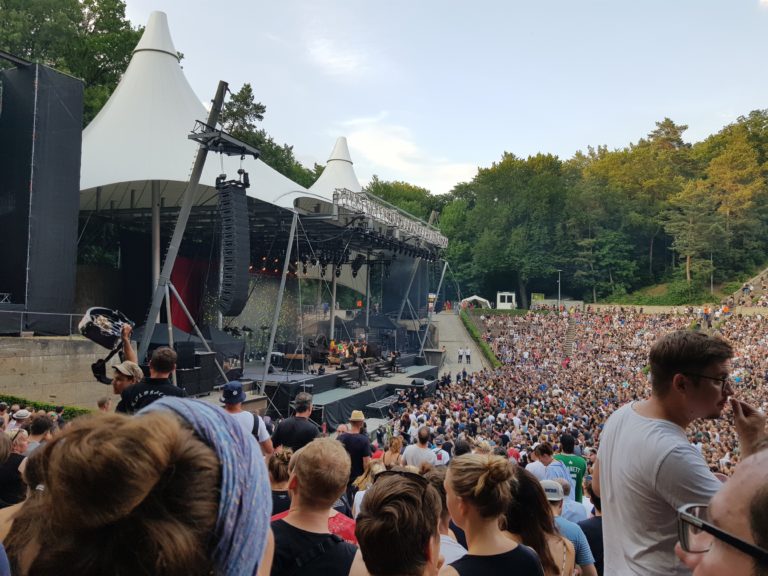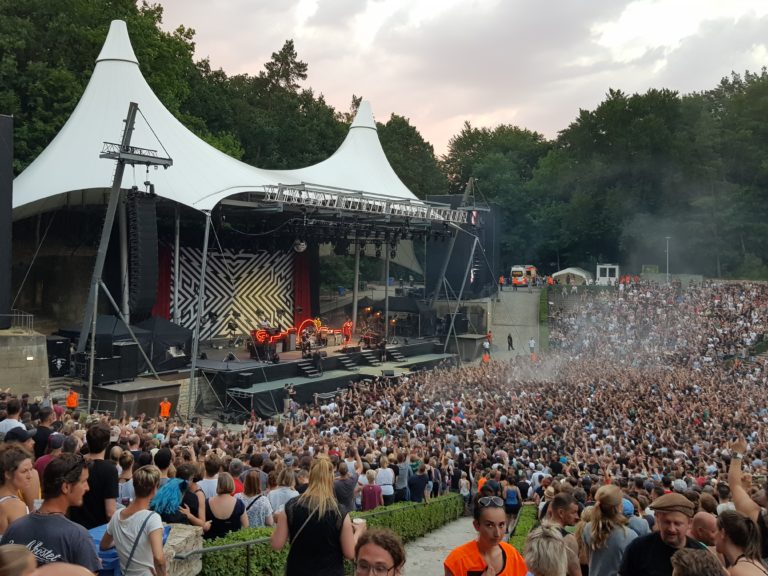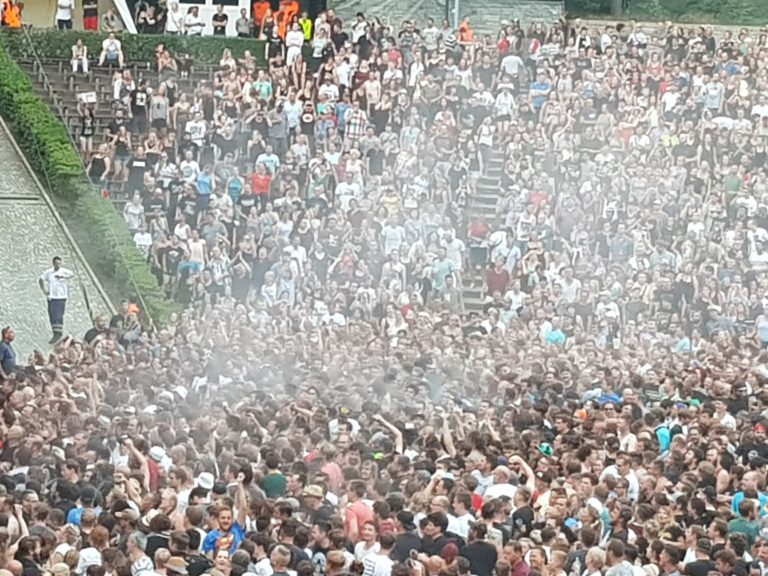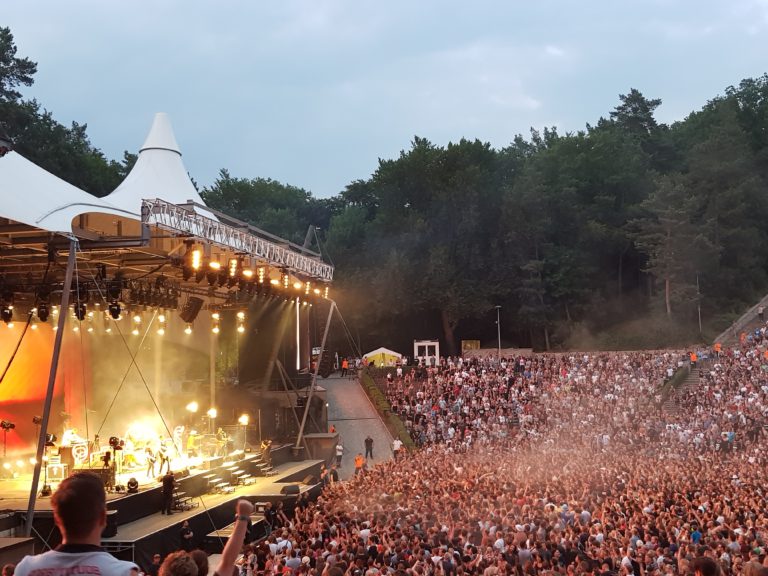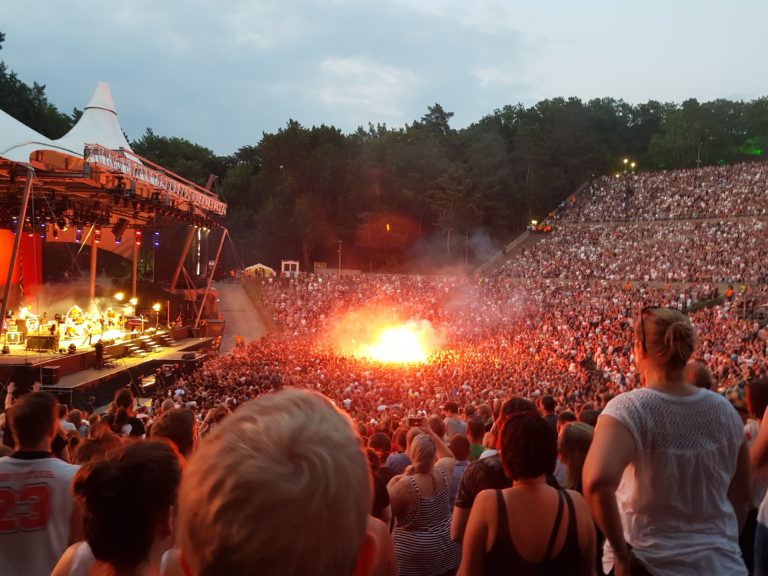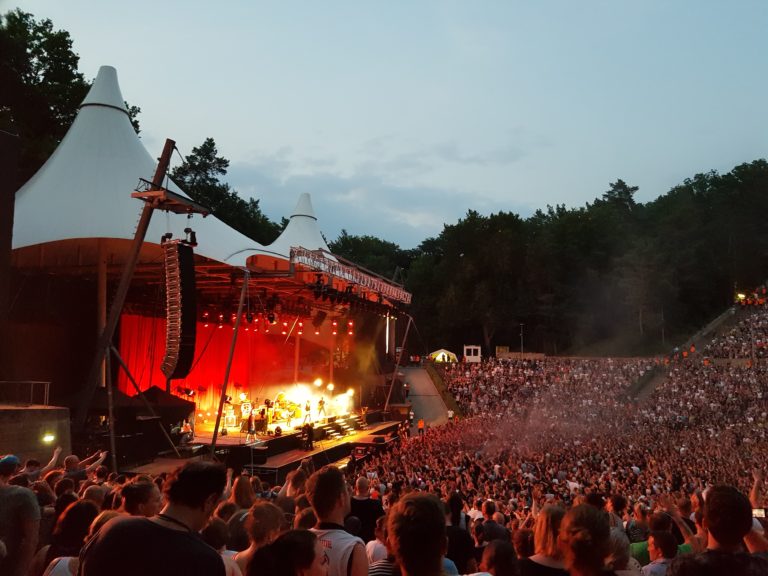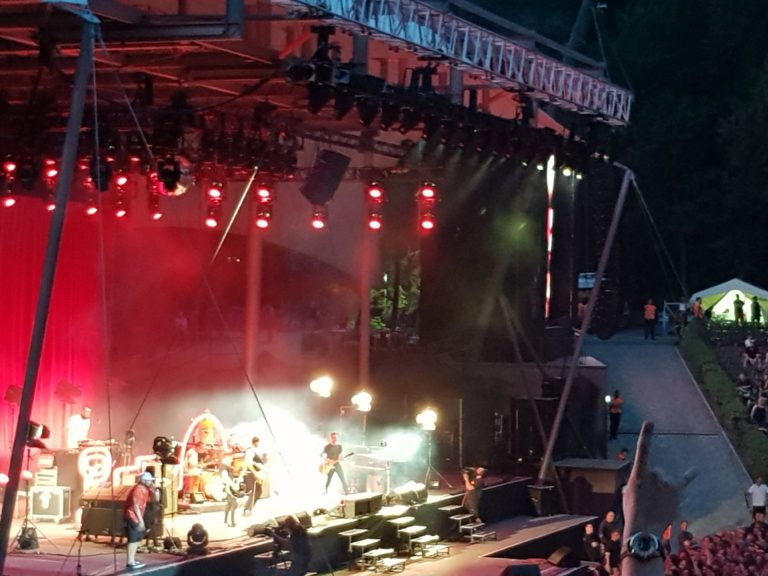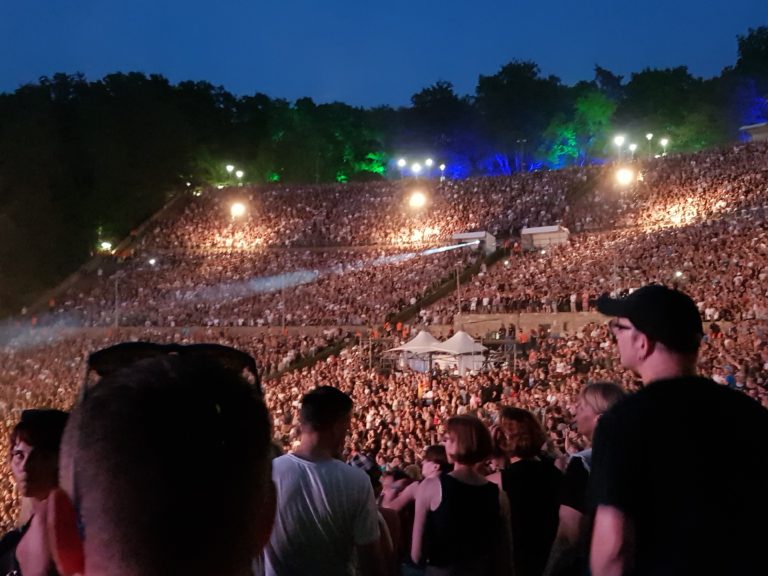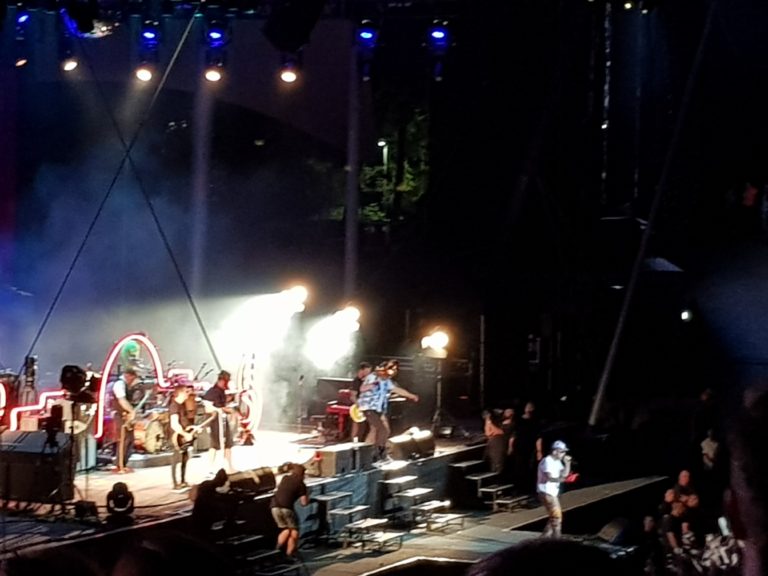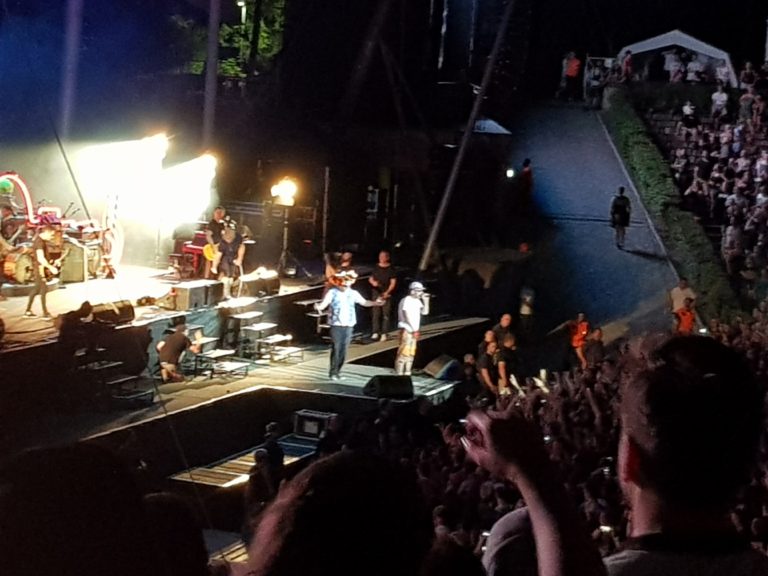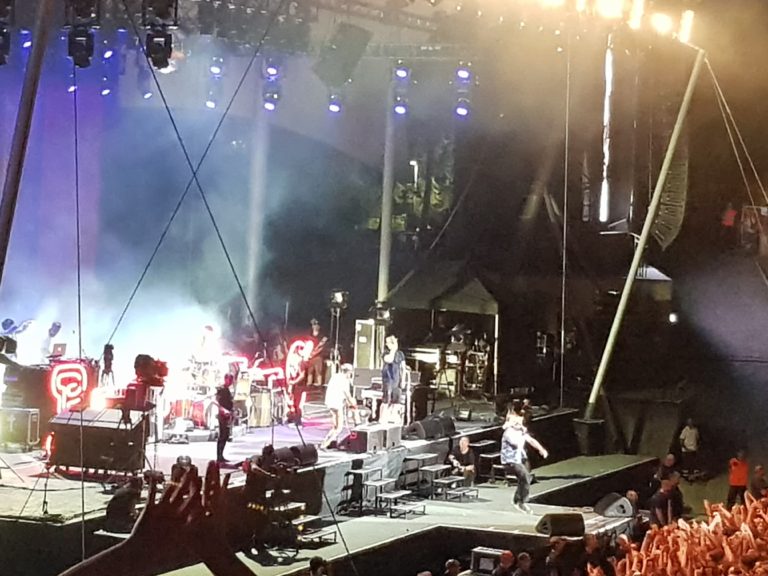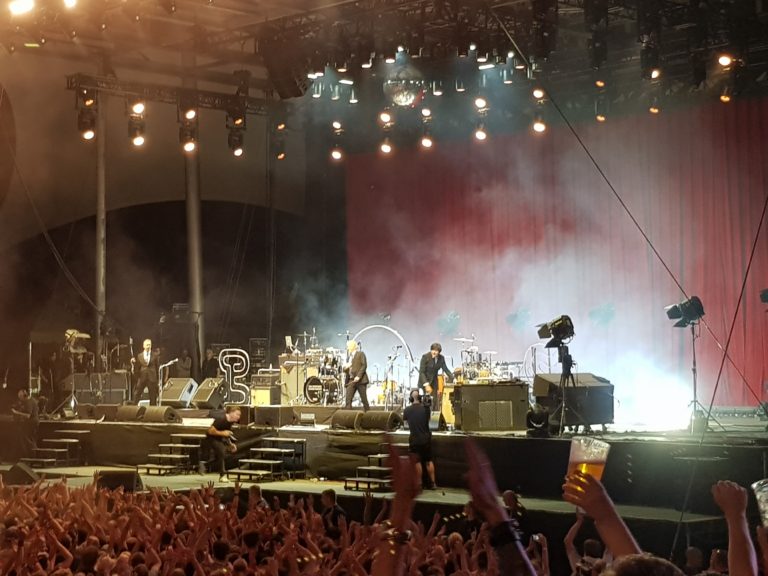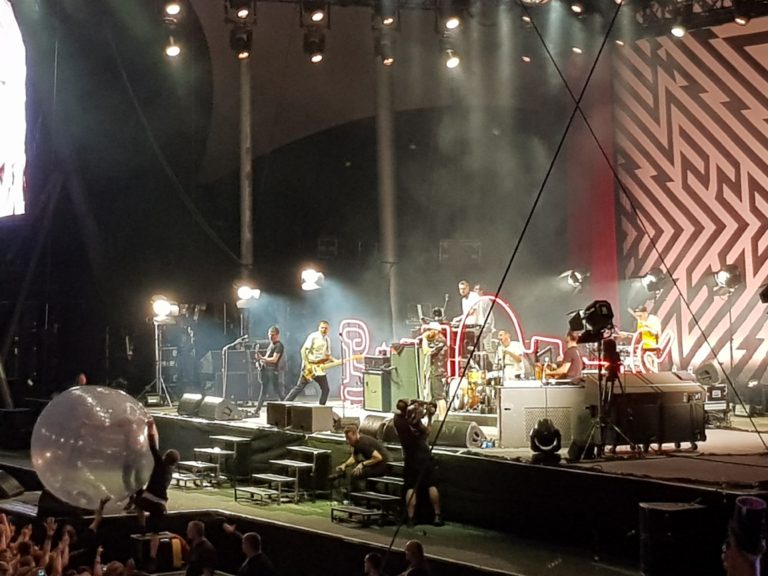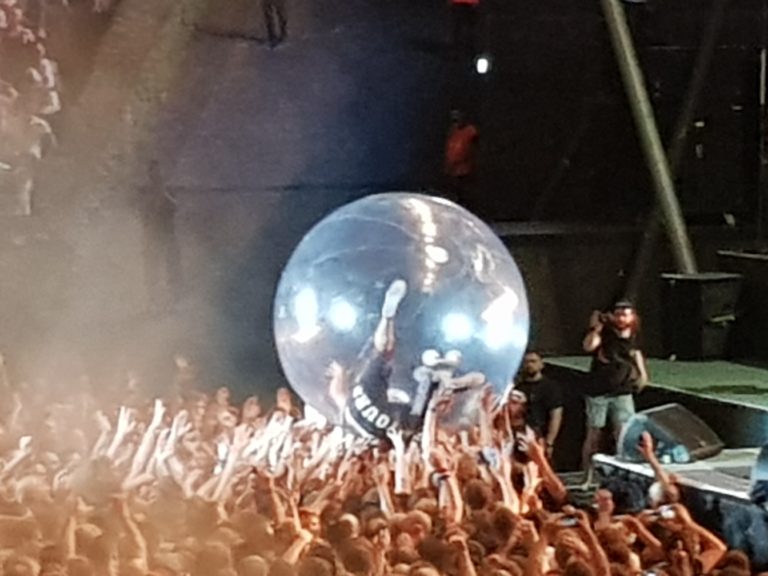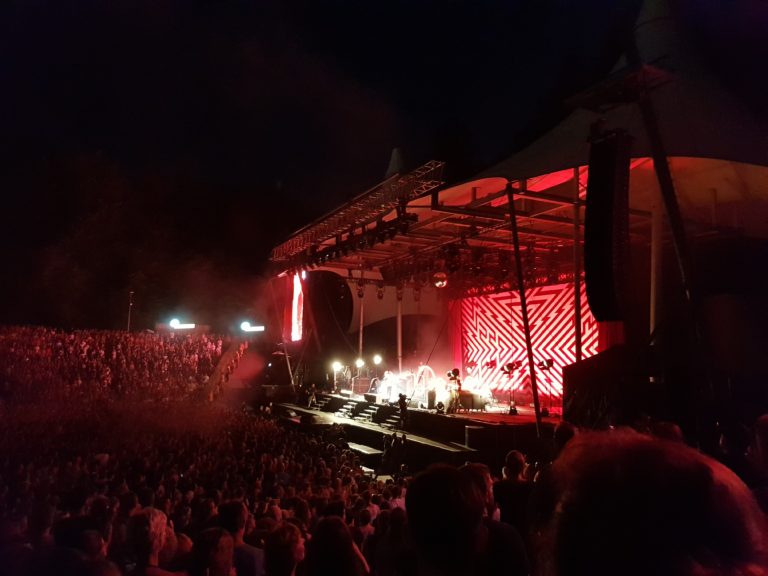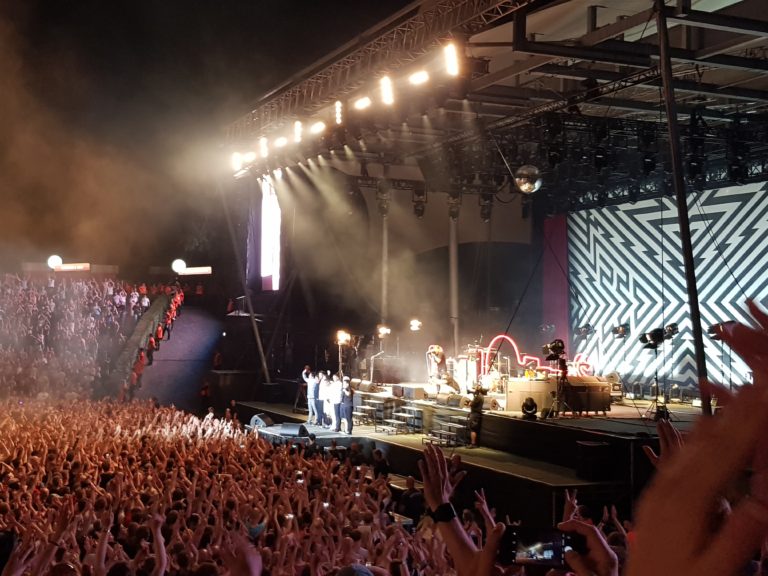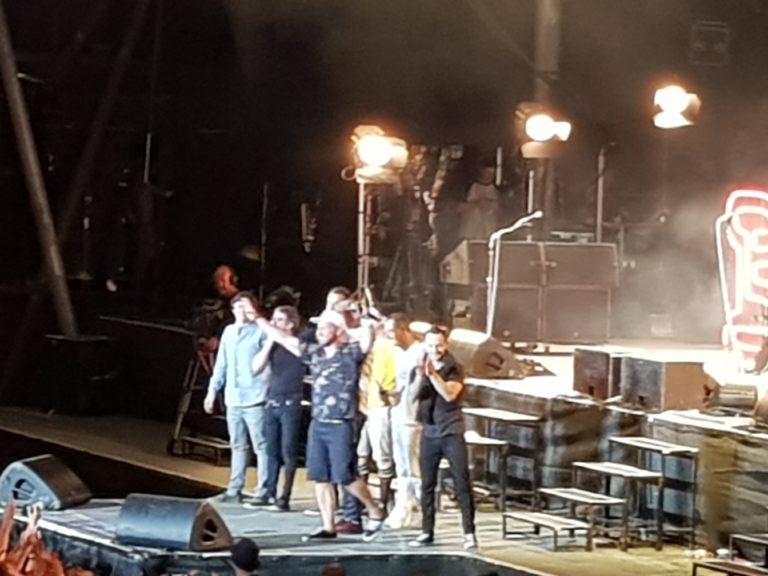 I cannot find words to describe how amazing this concert was, I waited for something big like this since Volbeat last year and I think they topped it!
The support band was not all I was expecting but apparently some people enjoyed. I took this time to stay on a huge line, waiting for an untrained worker the give me the most expensive beer of my life. Yeah 5,50 EUR for a 0,4L beer! + the 3 fucking euros as a deposit for the plastic cups, which you of course couldn't give back to the guy selling beer in the area surrounding the stage. That was really the worst part of the concert, a real "Frechheit" as the germans would say, but let's talk about what really matters.
As soon as Beatsteaks lead singer Arnim Teutoburg-Weiß set foot on stage with his Hawaiian t-shirt and sweat-shorts that said "Yours" (the name of the tour) on the back, the world stopped. The first boom from the drummer Thomas Götz made the floor shake, that's when I knew this was gonna be AWESOME and well, the lead singer also promised "This is the biggest Beatsteaks concert ever!" and "Prepare for some huge surprises".
The crowd went crazy, singing along and jumping around. At some point there was even a firework in a Mosh pit! Seeing Beatsteaks in their hometown Berlin, was priceless, and they definitely delivered!
In between Beatsteaks had a couple surprises for the 22.000 people in the venue, starting with a emotional tribute to Demba Nabé (late singer from SEEED that passed away the past month) while they sang "I Don't Care as Long as You Sing", after that DEICHKIND entered the stage to bring a bit more hip-hop to the crowd, but the huge surprise came at the very end….DIE ÄRZTE!, for those who don't know, Die Ärzte are separated for 5 years now and had just announced a comeback for next year at one of the biggest Rock festivals in Germany "Rock am Ring". They surprised and delighted us with 2 amazing songs (that of course, every German knows) and made the crowd go crazy and on a choir! Farin Urlaub (Die Ärzte lead singer) even said "Home is somehow better than by Rock am Ring", referring to the early comeback.
WOW, I start smiling just from thinking about it! 
The Beatsteaks came back to stage for two more songs which included a walk over the public with a huge plastic ball from the frontman and a happy, tired, with this "we done it!" feeling farewell and I was left sweating, with my heart pounding, my head spinning and the most amazing feeling ever!