There is no better name for this tour, for this band at this time and place on earth. Everybody is welcome, everyone is the same and we all have fun together, NO JUDGMENT. And that's exactly how I felt all the way through the 1 and 1/2 hours of this concert!
Date:  30.03.2019
Price:  28,70 €
Location: Columbiahalle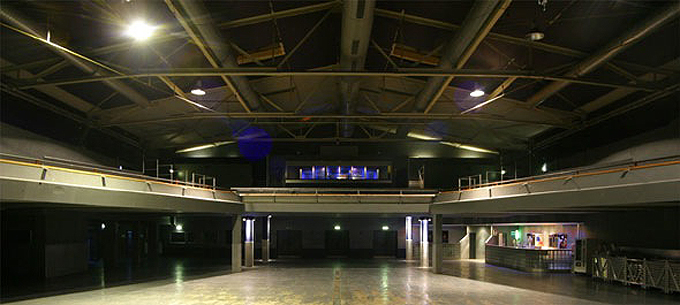 Overall score  

♠

♠

♠♠♠

Beverages and food $

$

$$$
Sound 

♥♥♥♥♥

Separated smoking area 

YES

 /

NO

Public transportation access 

YES

/ NO
Capacity 

3.500 people
 Support acts
The name of the band is not easy to read nor say, but this German trio lead by Jennifer Bender (#girlboss) can make you jump and dance and laugh and just spin around for hours!
This is not the kind of music I am used to listening at home, but these crazy dudes have gotten my humor up in the sky. I was not feeling good that day, actually the week before was terrible, but the got my mojo back.
CD's were being distributed at the door before the concert with their new single. I am still to hear it as, well, it is hard to find a CD player in this day and time. Soon enough I hope they will be distributing USB sticks or just SIM cards that you can hear at the moment on your phone.
Anyway….back to the concert….The DJ Lenki Balboa started warming up the crowd with 90's classics until Jennifer Bender, Raphael Schalz and Chriz Falk entered the stage with their 90's like clothes, bath robes, capes and colorful outfits singing their newest single "Neue Freunde", following with new and old tracks like "Feierabend", " Ich muss gar nix", "UFOs überm Fernsehrturm" and many more.
For the known track "Keiner Fickt mich außer das Leben" they got Fatoni (original feature on the song) on the stage to make it even more AWESOME. A couple of outfits changes, colorful balloons, light sticks,  1 EUR store CRAP and glow in the dark clothes were part of the whole show and made the concerts even more fun.
I can tell every single person there was enjoying the concert, jumping and singing along and just feeling breeze and free.
Confidence and the feel of belonging was definitely there, the name of the tour – Da Kann Jeder Kommen (Everyone can come) was well chosen!