Destination: Colombia
We were in Colombia for exact 2 weeks, first in Barranquilla, then Cartagena de Índias and back to Barranquilla. But it was not nearly enough time to get a feeling about the country.  The reason we visited Colombia, was not to travel around, but rather a more romantic occasion, we were there for a Wedding, but that's a whole other history 😉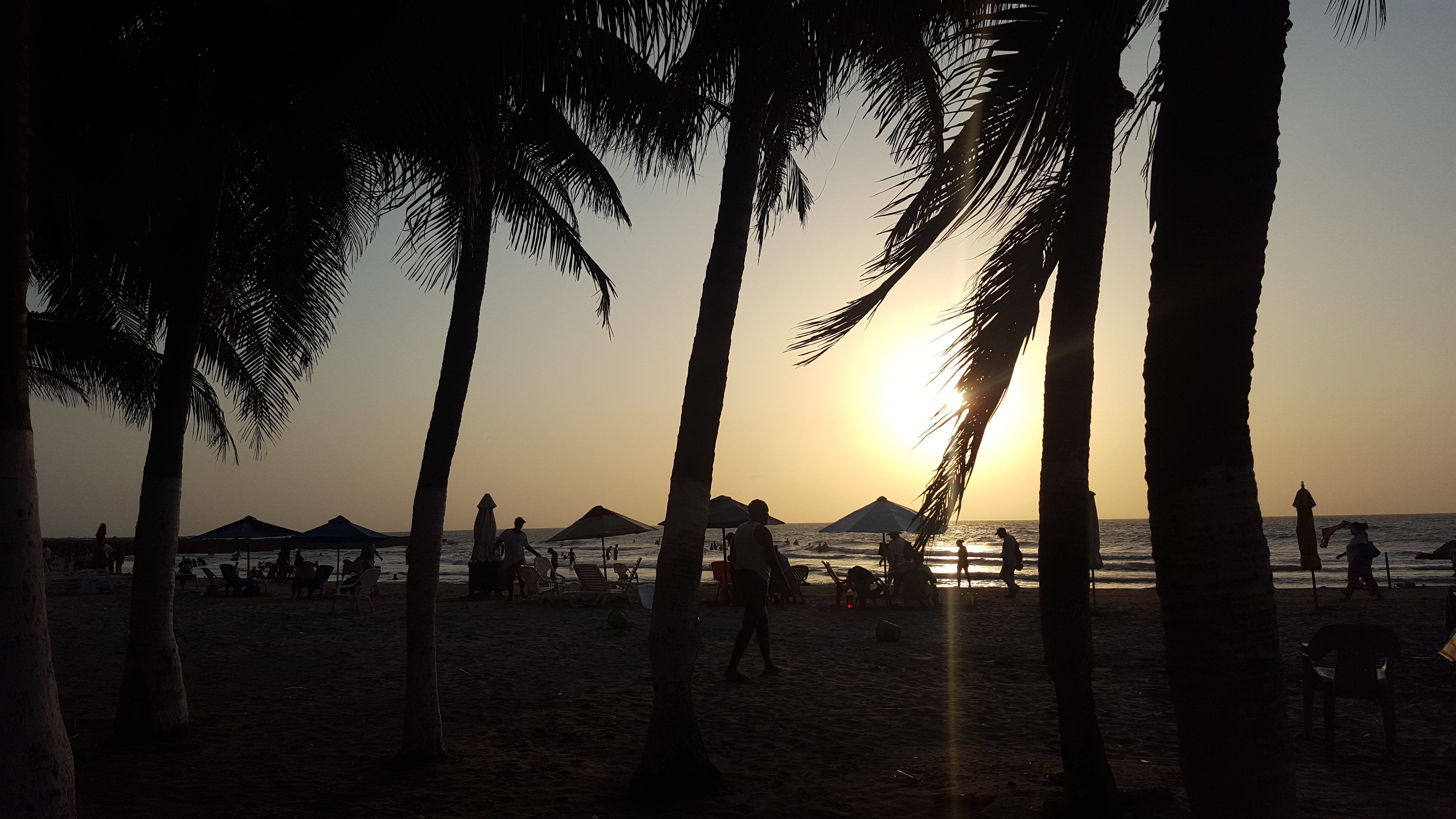 The preparation for the trip started a couple of months before with the booking of flights, hotel and small details. Finding the dress for the wedding was also not an easy task, you can see my drama here. But the most important part was checking the vaccinations we needed to actually be able to enter Colombia and how to exchange money from Euros to Pesos.
Vaccinations for Colombia
Coming from Brazil I had almost all vaccinations needed as a kid, except from Yellow fever which is the most important one. Most parts of Colombia can only be entered if can prove you've been vaccinated. The same goes for the national parks which are the most tourist attraction.
In Berlin we found a specialized center for vaccinations (institut für tropenmedizin und internationale gesundheit) where we found all information we needed. A consultation with a doctor, to be sure which vaccinations you need (you can research before and it os not necessary) will cost you 10EUR, the injections itself costs up to 60EUR (40EUR for yellow fever), but, at least in Germany, it might be a good idea to talk to your family doctor first as vaccinations for Hepatitis A, B and some other disease can be taken in a regular clinic for less money or even be covered by your health insurance.
Exchanging money for Colombia
Exchanging money is never easy, somehow there is always a loss and normally it is too much for what you can afford or actually want to. Exchanging Euros for Colombian Pesos was not different. Our research through the deep web and asking friends, banks, family and strangers left us with two options:
Option 1 – Exchange the money in specie at the airport, either here or in Colombia and hope to be lucky enough to get a good course (which, of course, varies within minute) and be surprised by the exchanging taxes.
Option 2 – Put all of our money on our credit card and spend it day by day with the varying course and hoping for the best. This worked best for us as we could pay with the card almost anywhere and we only paid a small fee (varies from bank to bank) to withdraw money from any ATM. The only "problem" we encountered on the way is that most machines only allowed is to withdraw up to 200.000 Colombian pesos (around 55 EUR) which given the fees was mostly not worth it.
Barranquilla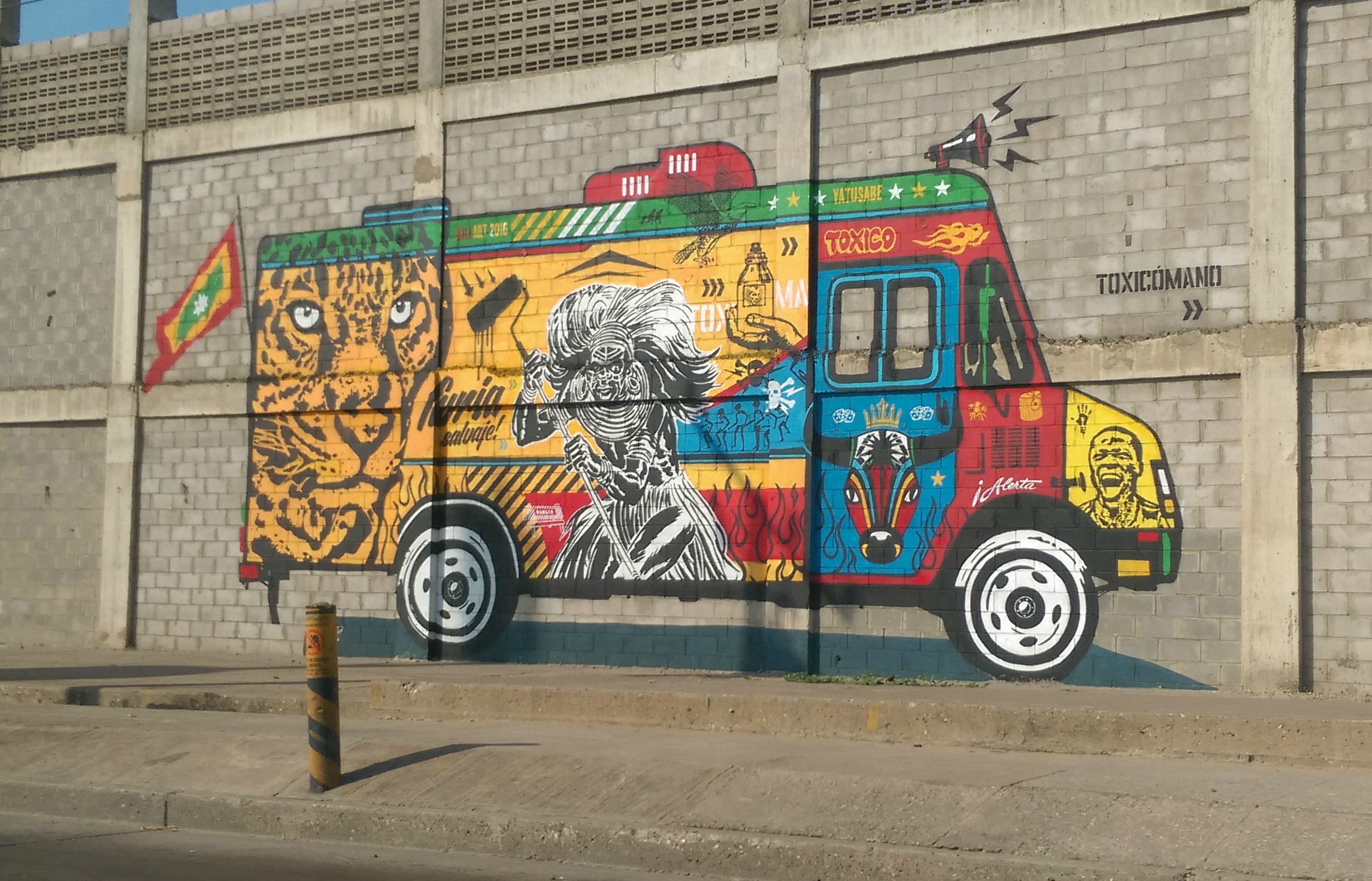 The flight form Berlin to Barranquilla took about 18 hours with stops in Amsterdam and Bogotá. The family of the bride picked us up from the airport and gave us the most warm welcome with beer, snacks and pizza.
We stayed at the American Golf Barranquilla hotel, which was only a block away from the family's house. Although the hotel was advertised as a 4 star hotel it was nothing close to it. We had a lot of trouble (by we, I mean the whole group of 20 people) with our check-in. First we had a room without windows, then a shower that wasn't getting warm, but at the end it was ok, not 4 starts, but ok. The bed was huge and every room had a Smart-TV. The breakfast was also ok, with loads of traditional dishes. They also had a bar with great prices and 2×1 cocktails (My favorite part!). The pool was really small, but enough to lay around with friends.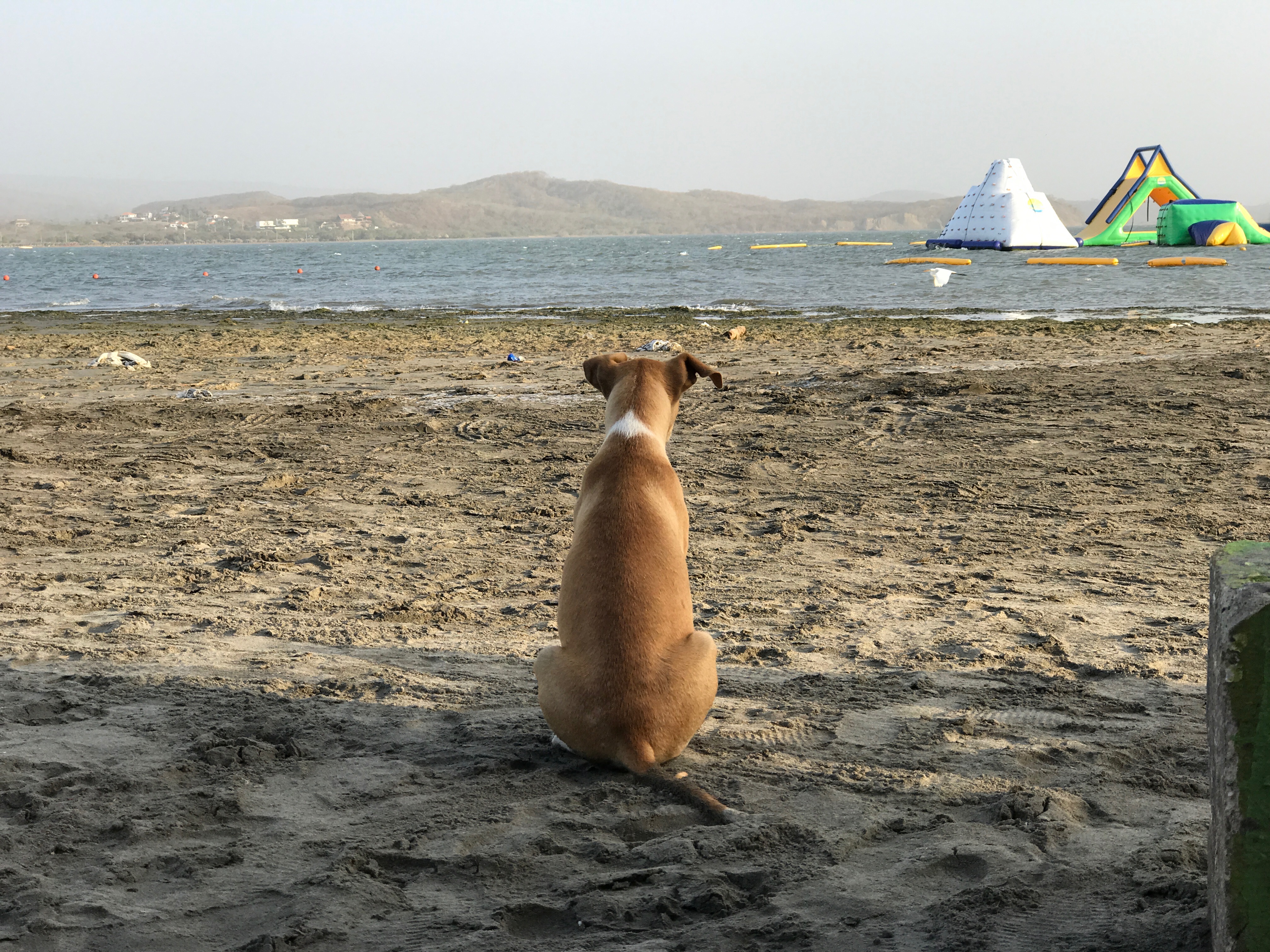 We went with a huge group which made it pretty difficult to move. All our rides were made by UBER, which is not completely legal, but is the safest and cheapest way to get around. Talking about rides, it is worst than Italy! we were scared on all our journeys, no signs were respected and each single driver did what they wanted to do. There were some beaches in the cities surrounding Barranquilla, but they were not beautiful as I expected, not the blue sea or white sand you would wait from the Caribbean sea, quite disappointing.
The wedding itself was beautiful and it felt like home for me, but I will described it more fondly another time.
Barranquilla is not really a touristic city, at the end, there is nothing to see there. Lots of shopping malls and stores and really good food, such as the "Chuzos", typical Colombian street food which consists from Bollo (a dough made of manioc or corn), meat (any type you choose), cheese, salad and small potato chips with a huge selection of sauces.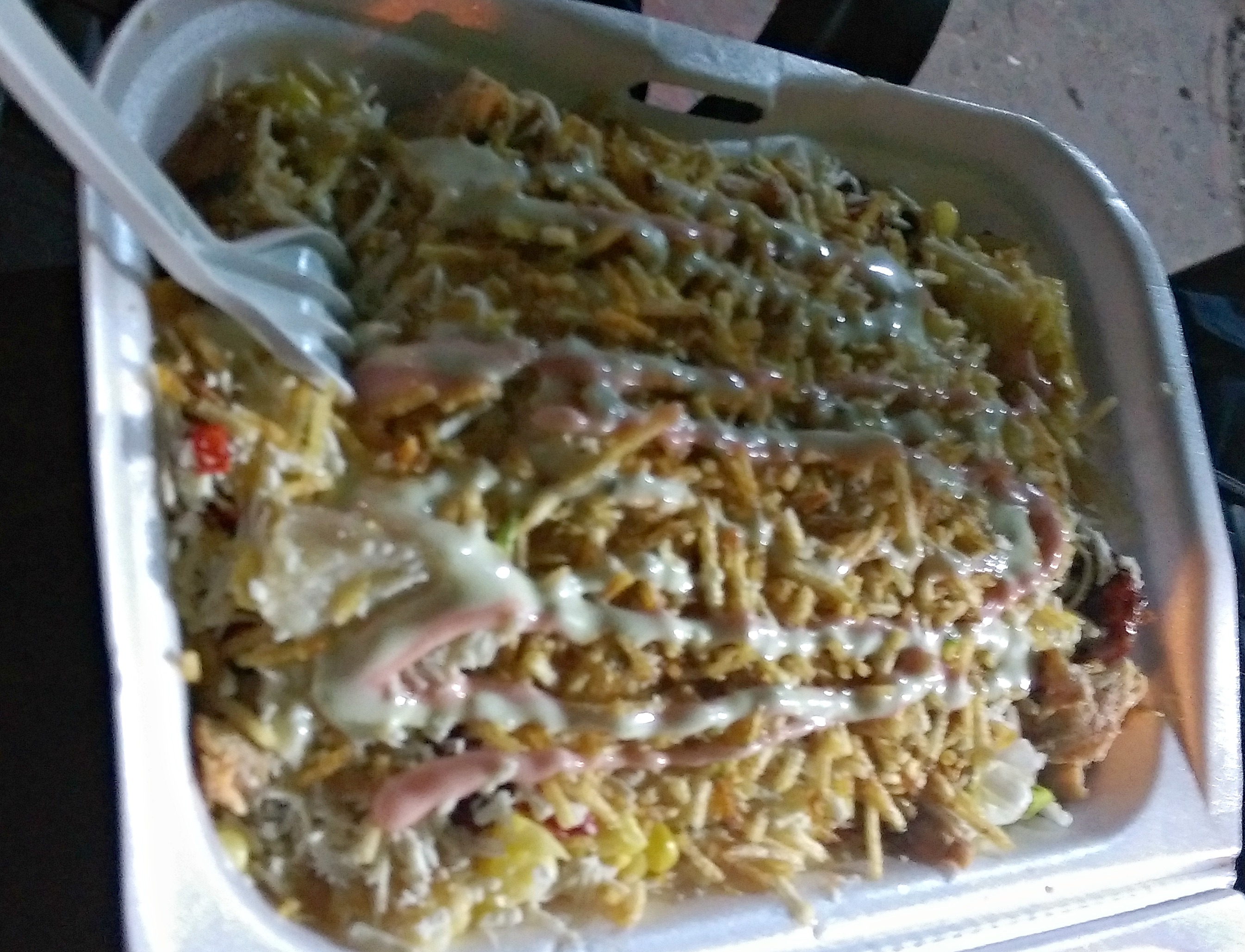 Our flight back also left from Barranquilla and it did not start well. As soon as we entered our gate, most of us were called into small rooms where a police officer, which wouldn't direct a word to you, was waiting to check your bag (yes, the big ones we had dispatched at the check-in)  item by item, destroying the tide bag that took me, I kid you not, more than two hours to fit all in =(
Is was not the most amazing or even comfortable experience, but we got home safely and all our luggage arrived with us!
Cartagena de Índias
Cartagena is a really known touristic destination in Colombia. The city is around 3-4 hours away from Barranquilla with a car, the interstate is not the most beautiful I've seen, but quite nice.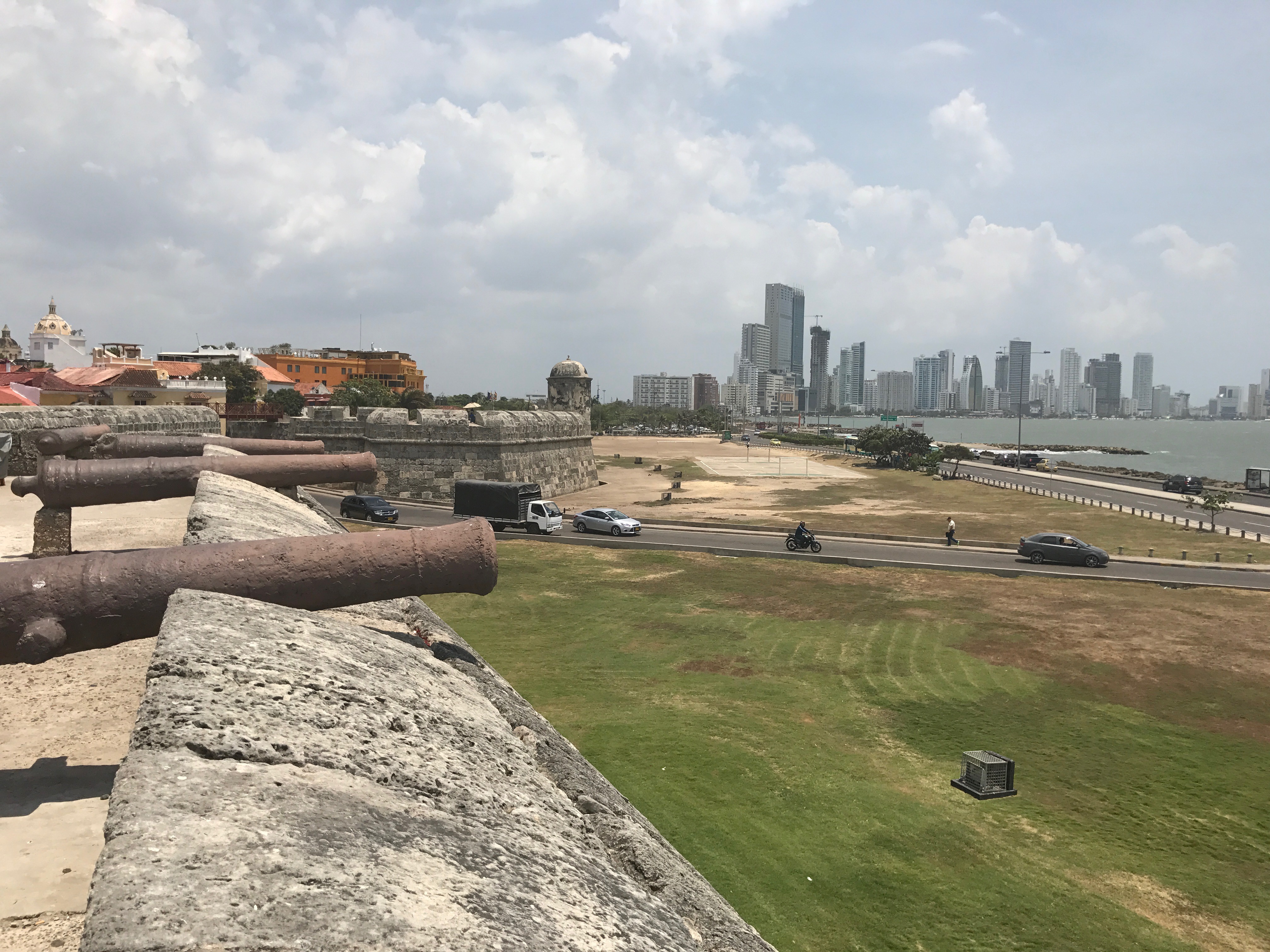 We stayed at the Hampton by Hilton, a really good hotel only a couple of meters away from the beach and close to a lot of restaurants and shops. The historical center of Cartagena was also a couple of minutes away with a car.
We were only there for 3 days. We tried going to the city beach, which from a far, it looked amazing and as far as nature goes, it is. But once you set your towel somewhere there are ta least 5 people trying to sell you anything you can imagine, from massages to underwear, food and drinks. It was awful and so tormenting! As soon as they realize you are a foreigner they want your money! Not relaxing at all.
The historical center of Cartagena is simply beautiful, it reminded me of small streets in Spain circled by a great wall where you can go up and observe the new city and the sea. It was expensive as expected being the touristic part of the city. Still worth seeing and having a drink at night.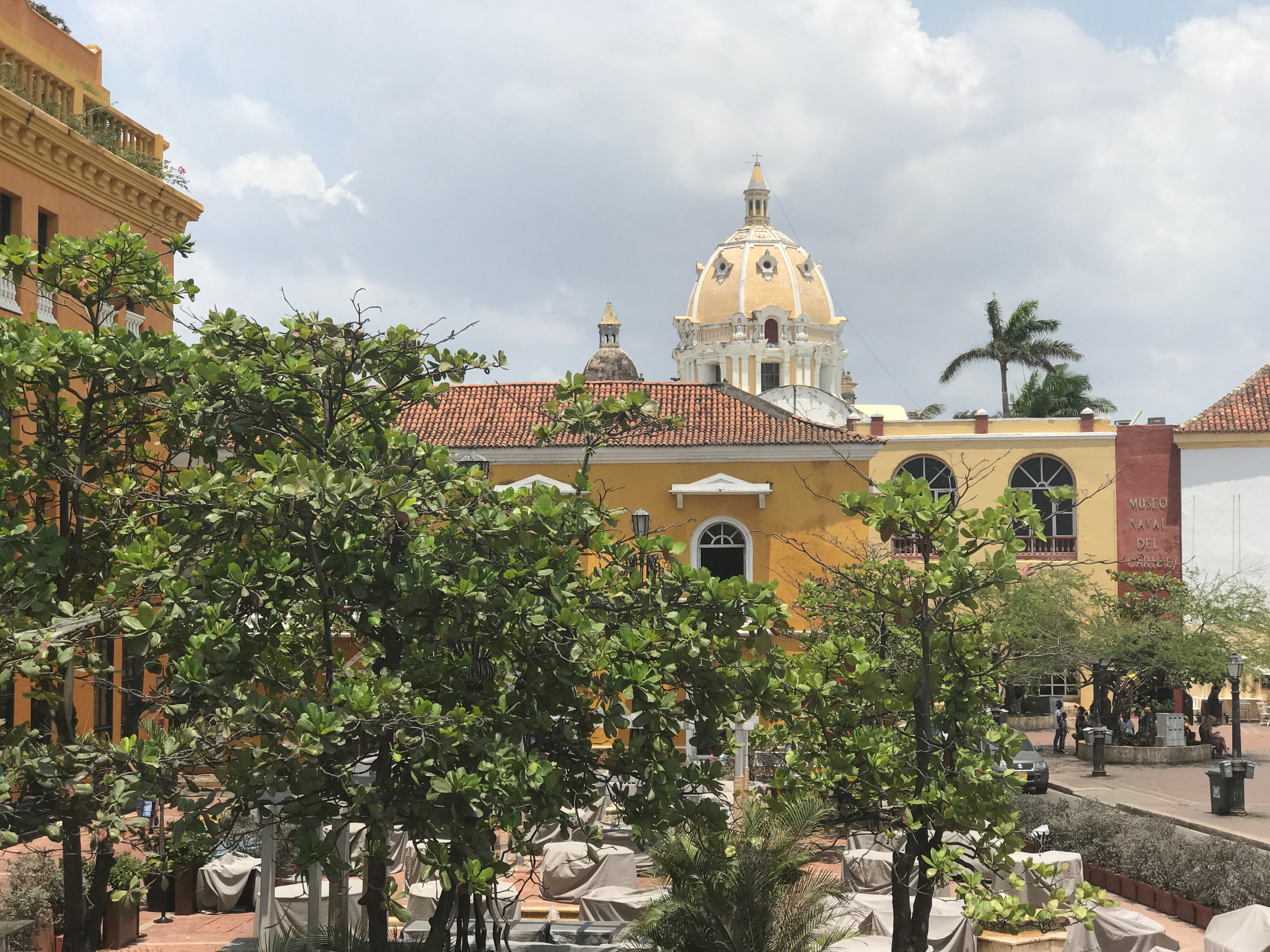 While in Cartagena we did a one day boat trip to a small island, which means we took a "small" boat at the marina, drove for about two hours through the most blue sea I have ever had the pleasure to see and arrived to this awesome island. We spend the day there. The island is also a hotel and we could use the pool, showers and had a flat rate on drinks and cocktails (except beer, which was unusual for the Germans). The package we chose also included lunch (fish or chicken) and passion fruit juice which I have missed a lot!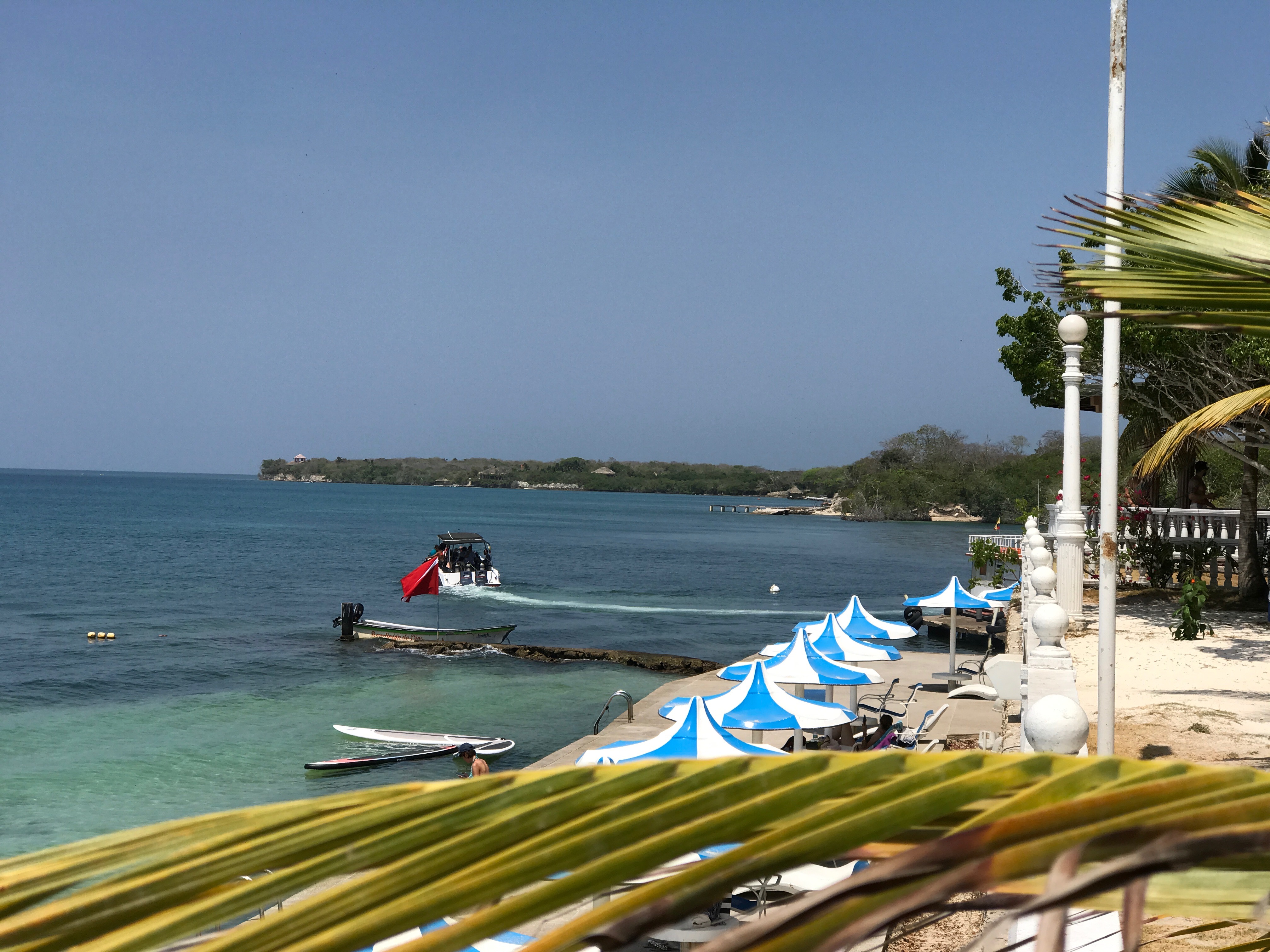 After almost a whole day in the beach, sun, pool and loads of drinks we made ourselves on our way home which took way longer than the way in and gave most of us a nasty sunburn (our fault for undermining the sun) that made the night quite painful, but we for sure raised the rate of the Aloe Vera sales.
This small trip was amazing and so much fun with music and friends. Definitely my favorite part of this trip.
All in all we left Colombia with the desire to discover more, go to Bogotá, Medellín and walk around the countless national parks. It is not the number one destination on my list, but it is most certainly in it.